Heat stroke is an emergency - call 911
Riverside is a diverse county and ranges from mountain communities to vast deserts. Temperatures can vary dramatically and extreme weather is not uncommon. Staying informed on weather forecasts will help you plan and prepare for when extreme heat or cold is forecast, take precautions early to avoid weather-related illness or death.
Excessive Heat Tips
Below are a few basic tips to help avoid getting sick.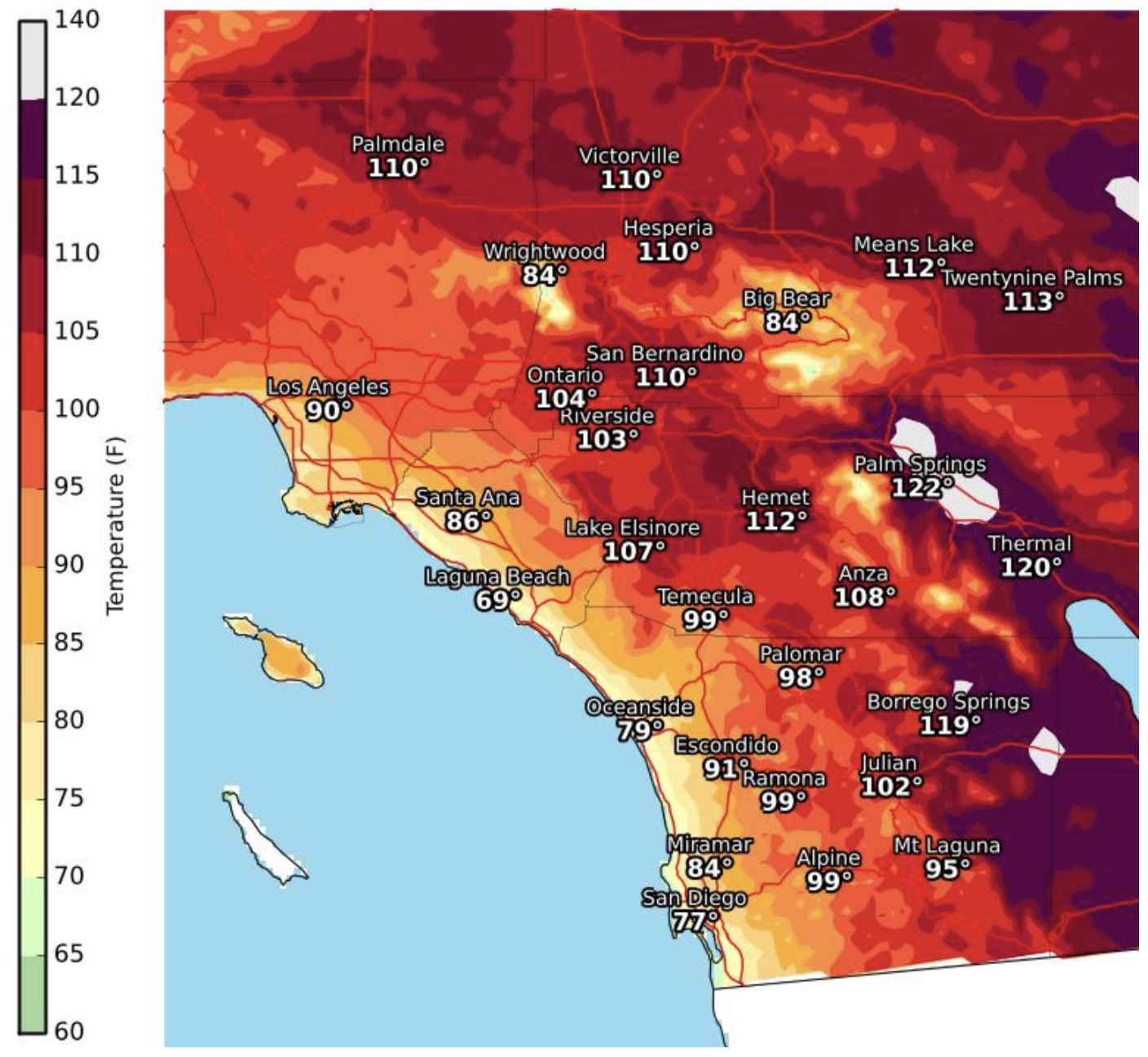 Take extra precautions if you work or spend time outside
When possible, reschedule strenuous activities to early morning or evening when temperatures are lower
Know the signs and symptoms of heat exhaustion and heat stroke (click here for signs and symptoms)
Wear light weight and loose fitting clothing when possible
Anyone overcome by heat should be moved to a cool and shaded location
Drink plenty of water
Never leave children, elderly, disabled individuals or pets inside unattended vehicles
Don't forget about your pets! Take special care to make sure your pets stay cool and have plenty to drink when it's hot out
If you are unable to escape the heat a Cool Center (cooling center) may be an option for you. Find the nearest Cool Center here.
Extreme Cold 
Cold, ice and snow present unique challenges for those who have never experienced them. Exposure to extreme cold can experience serious issues in a very short period of time.